CAMERA CONCEPTS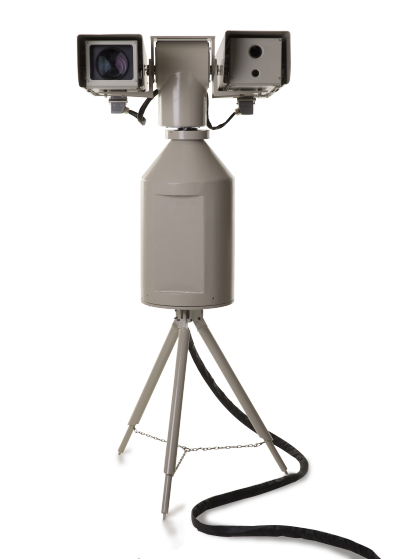 Open concept camera
Evve Long rang (ELR) has buid a open concept camera. That not only means we use an open protocol, like ONVIF S and Pelco D Extened. We also employ an open vision to our solution. We thoroughly study the way we can make the installations as simple as possible: with a few bolts and plugs the camera is up and running. We combine different technology's so that end-users are being served with solutions for the problems they have. With smart thinking we build our solutions for long life and easy service.
Custom built
Evve Long Range cameras are custom built after the requirements of the end-user because the MK-serie comes with an extensive option list. The cameras are standard built with a non continuous rotation pan and tilt unit and a visual camera with an auto focus lens with a 60x zoom. The end-user can complete the camera with a laser illumination up to 30km and several thermal options such as cooled and uncooled with different resolutions, zoom and fixed lenses. The MK-serie can also be completed with the MK-1700, an all-in-one solution. All adapters, video enhancement and electronica are safely built inside, which makes the installation time very short and easy.
Further Features
The cameras are fully integrated with radar systems and Vessel Tracking Information System. With the advanced temperature control the temperature inside maintains between 20-25 degrees so the camera can operate in an environment with temperatures between -45 to 75 degrees!
Specifications
System
IP Rating (Dust & Water Ingress)
IP66
Operating Temperature Range
-40° C to +60°C
Active Internal Temperature Control (AICT)
Yes
Connectors
ODU
Weight
Standard 65 kg (depending on the selected options)
Input Voltage
110 VAC / 230 VAC
Output
Data
Power Consumption
130 W
Available Options
A
Standard Lens 60x Zoom & Filters
C
Advanced Lens 60x Zoom, Stabilization & Filters
L
Laser up to 30 km
2
MK1200: Pan Angle: Continuous 360°; 0,01° to 60°/sec
7
MK1700 Turn-Key Solution
T
Temperature Control (inside always 20-25 °C)
VE
Video Enhancement & Stabilization
UTF
Uncooled Thermal Camera Fixed Lens
UTZ
Uncooled Thermal Camera Zoom Lens
CCZ
Cooled Thermal Camera Zoom Lens 100 - 500mm
CCZZ
Cooled Thermal Camera Zoom Lens 88 - 1.200mm
SL
Search Light
LRF
Laser Range FInder
HSVC
Hyper Sensitivity Visual Camera
Video Output Options
FO
Fiber Optic Output Multi Mode or Single Mode
D
Data
Read more