MK-1100 PT Unit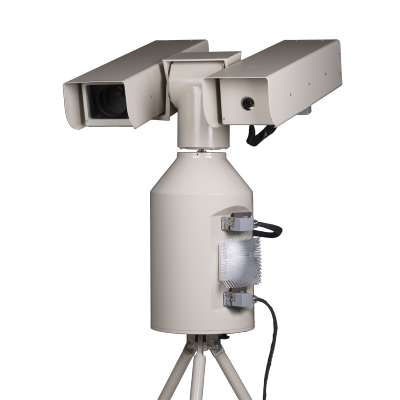 The EVVE MK-1100 is a robust design PT unit, specially built to function in all the different weather conditions globally.
Free of maintenance
The MK-1100 is a non-continuous PT unit with 400 degree for pan rotation and a 180 degree for tilt. It is totally free of maintenance. The special design and construction with different metals will avoid any maintenance issues The different metals with the different coefficients of variation will manage the quality of our product in all weather conditions. Our own design of the electronics and the software yields the end user a very precise and accurate product.
Specifications
The MK-1100 comes with soft stops, which means the user can set the stops as required. The MK-1100 has a IP68 rating. The gearbox is designed to minimize backlash and provides higher gear ratios for lower speeds without costly modifications whilst full mechanical braking enhances accuracy and stability. Our PT unit comes with a ODU plug to have the most convenient connector.The ODU plug is modular and we can adjust the connector to the wishes of end user.
Pan & Tilt Unit MK-1100
MK-1100 Pan Angle
Non Continuous 400°; 0,01° to 60°/sec with soft stops (speeds in 4 steps)
Tilt Angle
180°; 0,01° to 30°/sec with soft stops (speeds in 4 steps)
Backlash
0,0015°
Control Speed
0,01° to 30°/sec (4 steps) controlled
Accuracy
Optical Controlled
Custom built
The MK-serie cameras are standard built with the MK-1100, but the end user can instead complete the camera with the MK-1200 (continuous rotation pan and tilt unit).

Read more about the MK-1200