Rapid Deployment Kit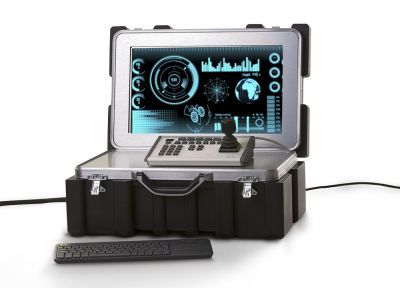 Equaliser is the latest in a generation of rapidly deployable DVR's, manufactured by our technical design team.
High Quality
The unit is supplied in a protective plastic carry case and combines a screen for easy control of the EVVE long range camera and the ability to record the camera images. Superior image quality is provided by the on board H.264 compression method, which produces excellent evidential image quality.
Versatile solution
The system is plug and play and runs automatically from power up. It is designed to be a low power unit and can be run from battery pack or mains power supply to offer a very versatile solution. All the features you would expect in a fully sized DVR are available:
motion detection
marking
quick search
snapshot smart search, and;
instant backup by time and date to any USB device.
Usage
All recordings can be searched, played and backed up locally on the drive. The unit is also supplied with a removable 500gb Hard Disk Drive, allowing swap out of recording drives. Hard drives can then be replayed on standard PCs remotely by using a 'Client' software package supplied with the unit. The Rapid deployment kit will power the camera system through its own cable system.